UVU did an awesome write-up on a member of our team, Parker Johnson. We are really lucky to have such an amazing person on our team!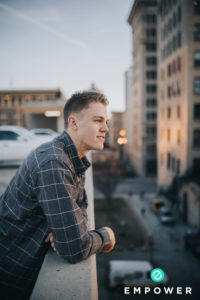 "We believe in people and their potential. We don't wait until the problem becomes major to reach out," says Parker, "We want people to know that there are healthy and positive ways to deal with life struggles, and we inspire them in a variety of ways."
Parker's genuine love of people and positive personality are a vital part of Empower's movement. He's truly an amazing person who is on his way to doing awesome things for this world.
We would like to give a huge thanks to Parker for all of the work he's been doing. We would also like to thank UVU for all of the support and kind words.